Christian Education Ministries
Get Connected. Go Deeper.
Lois McLaughlin
Core Ministry Director
We coordinate and administer programs, strategies, and developmental training to facilitate spiritual growth and discipleship. We assist the church to develop, coordinate, and administer effective and comprehensive educational programs, with an emphasis on children and youth, as well as to train church members for the task of teaching and leading.
Christian Education Ministries
We offer tutoring and referrals to individuals of all ages faced with learning obstacles and challenges.
We distribute scholarship funds to deserving High School graduates entering colleges and careers.
We provide resources that support Christian educational programs and coordinate such activities.
We offer Bible-based curriculums to assist adults, children, and youth with navigating daily life.
We focus on expanding the Gospel of Jesus Christ throughout the church, community, and beyond.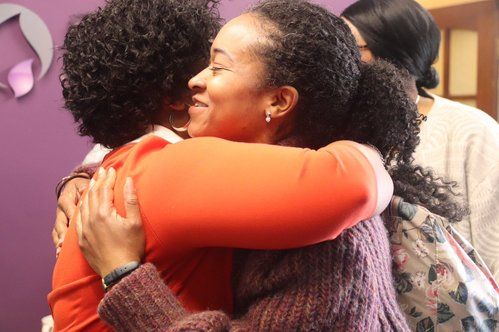 We administer the church's New Member Orientation course and assist with spiritual growth.
We equip current and prospective teachers with the knowledge and skills to perform effectively.
We administer a VBS curriculum to educate children and adults alike about God.
There are many ways you can volunteer in our church. Volunteers are engaged in vital activities that keep our congregation running smoothly. We welcome any type of volunteer service. Do you have a special talent or skill to share with the church? There's a place for you!
The following list illustrates only a few of the ways you can contribute to the life of the church:
Teaching Sunday School
Serving on church teams or volunteering for specific events
Singing in the choir
Leading adult study groups
Providing office support on a regular basis
Tidying up the sanctuary between services
Decorating the altar for Sunday worship
Providing audio support for worship and special events
Documenting church life through photos and videos
Maintaining an audio library of worship services
… and anything we have not thought of!
Just contact us to let us know what you're interested in. We'll be happy to hear from you.